Deep Organic Percussion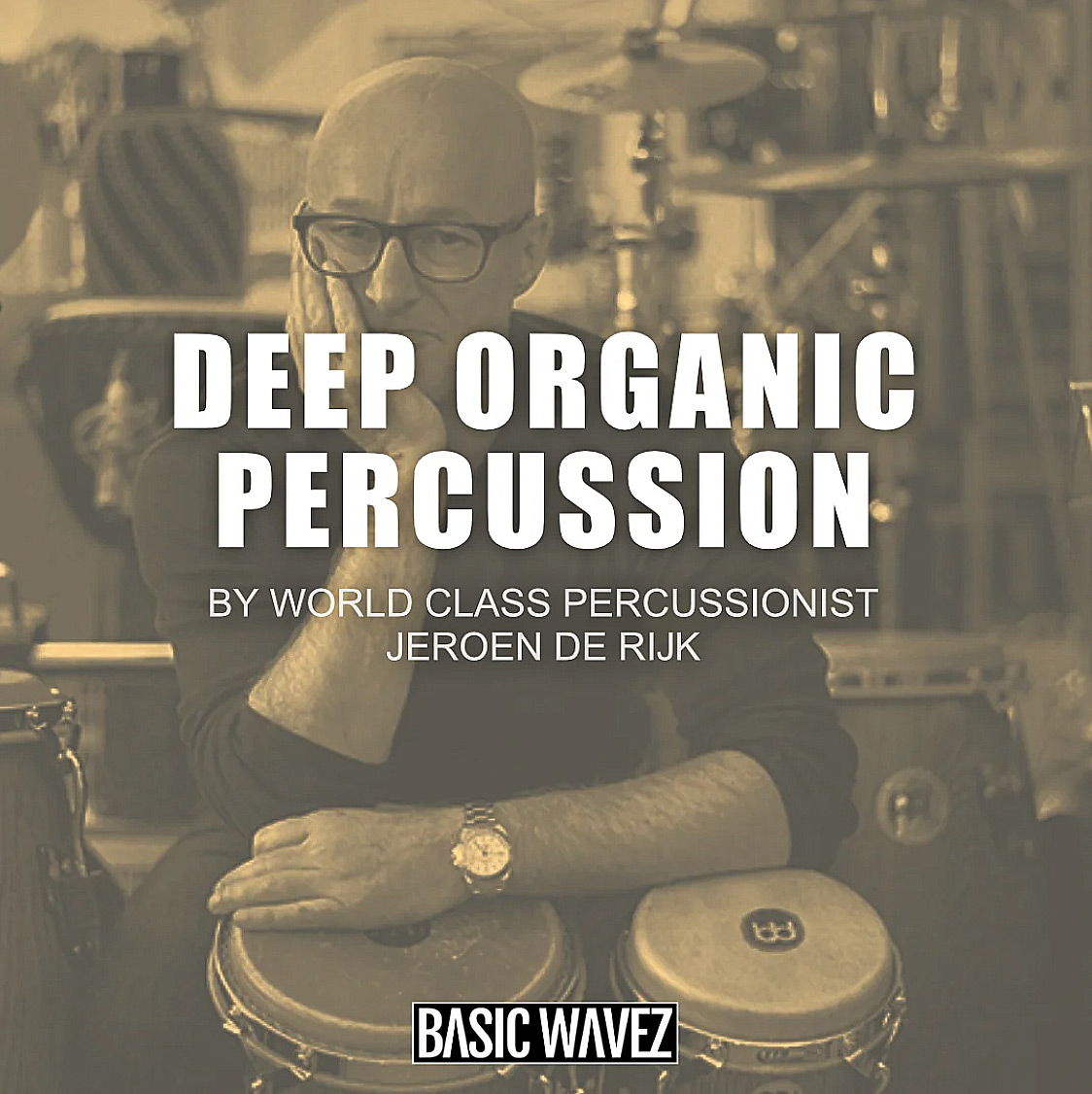 Deep Organic Percussion is a sample pack recorded by me and built by Julian van Straten from Basic Wavez  to cover all genres like deep house, melodic house & techno, and organic house. So if you're looking to level up your percussion game look no further! 
Note:
All loops, and fills recorded in separate takes at 120, 124 and 128 BPM
All files come in both processed and unprocessed (raw) versions.
Files marked with Key and BPM where appropriate.
Contents:
12 Bongo Loops.
14 Cajon Loops.
7 Conga Loops.
6 Djembe Loops.
14 Shaker Loops.
11 Tambourine Loops.
25 Fills consisting of Toms, Djembe, Congas, Cajon and Bongo.
178 One Shots covering Conga, Bongo, Cajon, Cowbell, Djembe, Flutes and Whistles, Metallic Sounds, Wooden Sounds, Various weird and wonderful Sounds, Vibraslaps, Tambourines, and Shakers.
16 flams covering Bongo, Cajon, Conga, Djembe and Toms.
25 Rattles covering Shaker, Tambourine, and Various others.
19 Rolls covering Bongo, Cajon, and Djembe.
30 Slides covering Rainmakers, Bongo, Conga, and Various other random slide sounds.
Bonus: Demo Ableton Project File.