Slagwerkkrant Poll 2020 - winner 'All Time Favourite Benelux'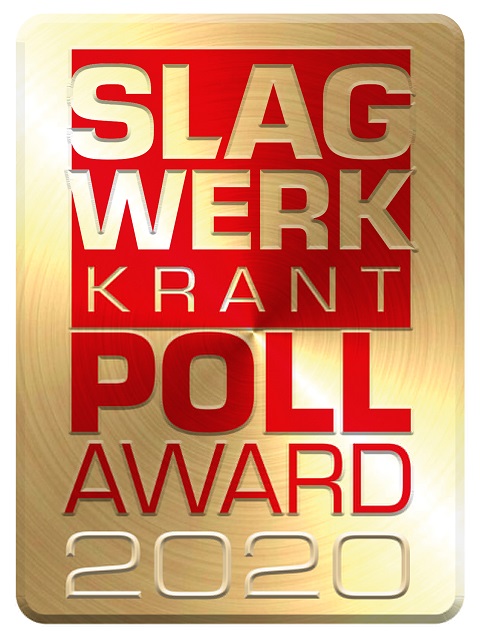 After 10 times #1 'Best Percussionist Benelux' I was voted #1 in our Slagwerkkrant popularity poll 2020 in the category 'All Time Favorite Benelux' by the readers.
I am as humbled as pleased to be in a list with some of our most legendary drummers/percussionist.
Thanks for your votes readers of our magnificent drums/percussionmagazine!

Check the article here:
https://bit.ly/30QyawH
Here is the 'Hall of Fame Benelux' list of illustrious and fantastic drummers/percussioinsts I am now part of:
Cesar Zuiderwijk (2003)
Ton Dijkman (2004)
John Engels (2005)
Hans Eijkenaar (2006)
Lucas van Merwijk (2007)
Fred van Vloten (2008)
René Creemers (2009)
Han Bennink (2010)
Pierre Courbois (2011)
Pierre van der Linden (2012)
Rob Kloet (2013)
Marcel Serierse (2014)
Michael Schack (2015)
Martijn Vink (2016)
Mario Goossens (2017)
Bruno Meeus (2018)
Nippy Noya (2019)
Jeroen de Rijk (2020)
#thedrumsmustkeepplaying #slagwerkkrantpoll2020
Meinl Percussion Meinl Cymbals Meinl Benelux Vater Drumsticks Vater Benelux
latest Nike Sneakers | Best Custom Jordans of All Time - Fashion Inspiration and Discovery