Metropole Orchestra & Yellowjackets
I had the pleasure to play with the Yellowjackets on several occasions.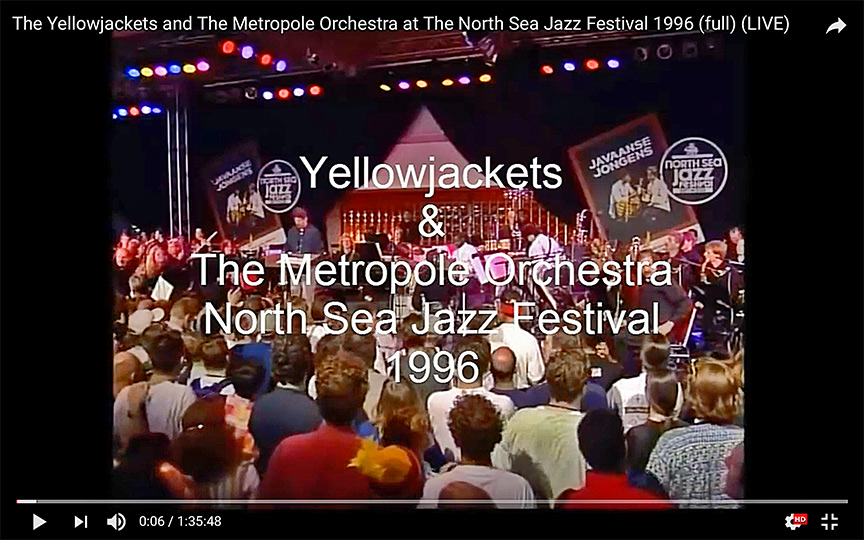 They were guests of the Metropole Orchestra, conducted by Vince Mendoza.
We played in the Garden Paviljon of the North Sea Jazz festival and in a theatre in Breda.
Photo on the Showcase Page is when hanging out and eating apple pie with the guys in my favourite pub in Amsterdam.
We became friends and founder father Jimmy Haslip plays bass on several albums on my Baileo Music Productions label.
Here is the full concert: The Yellowjackets and The Metropole Orchestra at The North Sea Jazz Festival 1996.